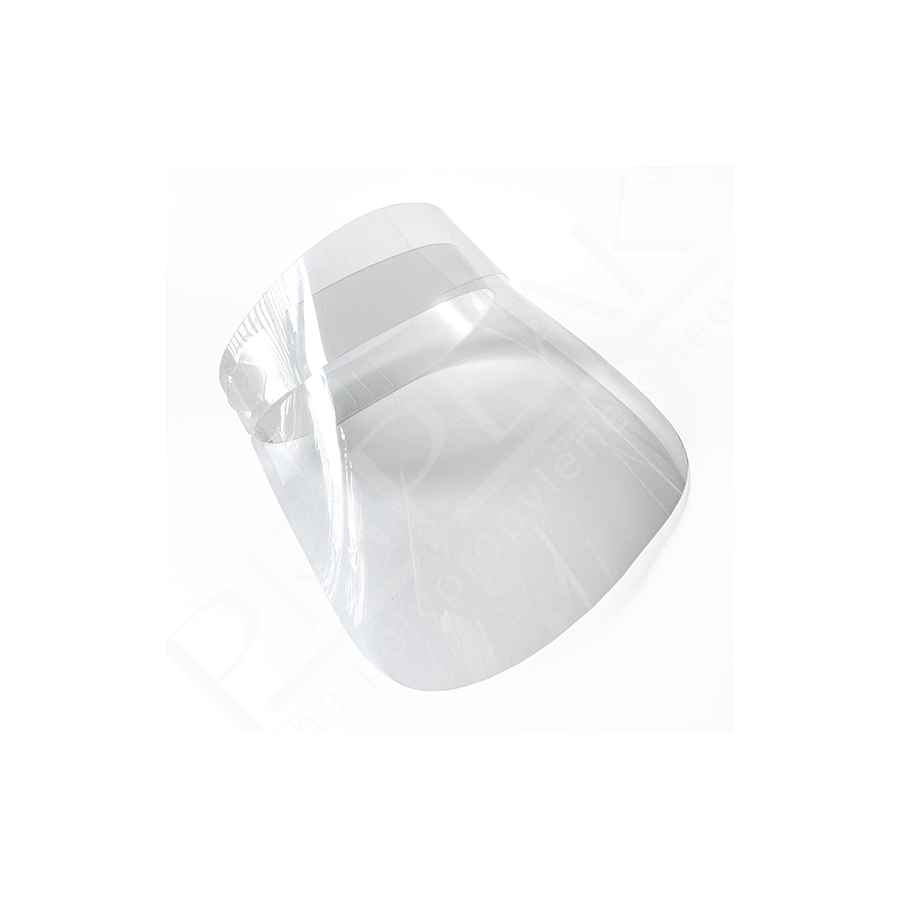  
Full face visor.
Full face PPE Visor in polypropylene by Priplak.
Get a real protective shield against CODIV19.
Pack of 10 visors
Price delivery included
Qty of visor ordered
Price/visière
Price/pack
Total amount
10
5,00€
50€
50€
20
4,80€
48€
96€
50
4,60€
46€
230€
100
4,20€
42€
420€
200
4,00€
40€
800€
plus de 200
Contact us.
For ordered more than 200 visors please contact-us with this link.
This product is not certified personal protective equipment
---
Price per pack ordered.
Our visor* is transparent, light and comfortable (adjustable head circumference from XS to XXL and height of the adjustable visor), adapted for wearing glasses, anti fog and can be disinfected with alcohol. We recommend using it in addition to a face mask and whilst respecting social distancing rules.
Download the visor assembly instructions