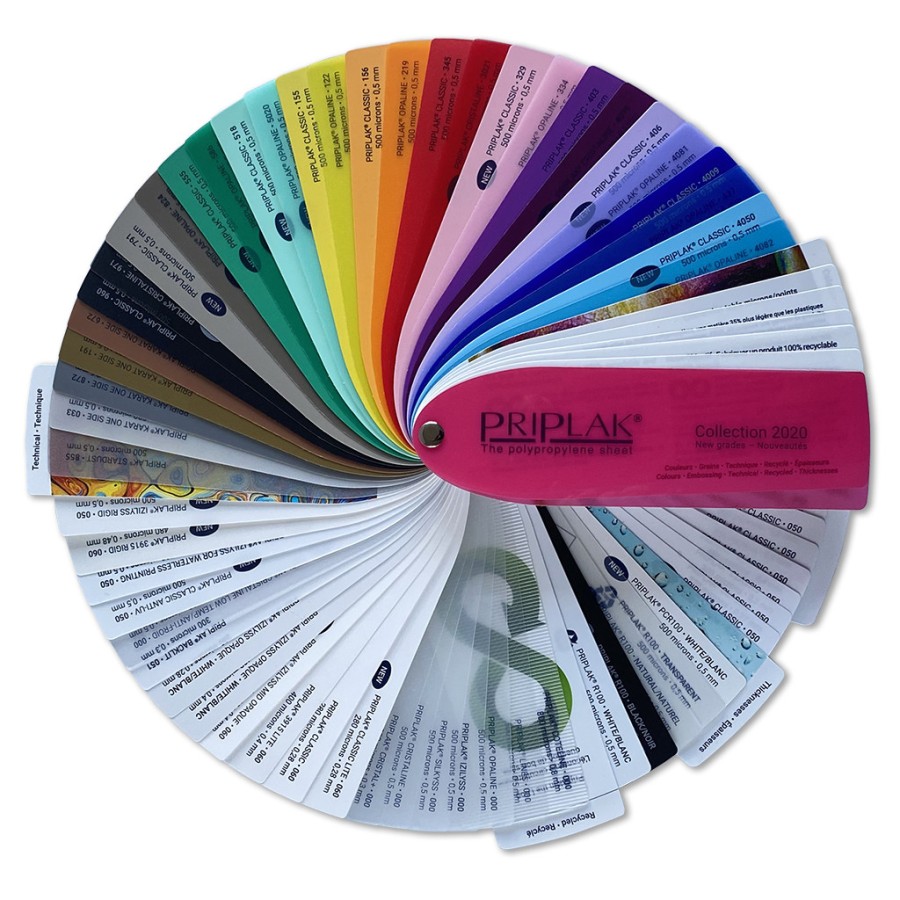  
Collection 2020
Collection 2020
Discover the new PRIPLAK® COLLECTION swatch, a clever and original design to help you find the ideal product! We offer you a wide colour palette from our extensive collection, a range of thicknesses and a variety of different technical specialities.
Le format de notre nuancier est de 18 x 5,5 cm.
This swatch is not contractual and is based on our current knowledge. Details are given in good faith and considered as correct. PRIPLAK reserves the right to change the product, or its characteristics, without notice. The swatch does not constitute a guarantee for any specific application.
Customers who bought this product also bought: